There's always some kinda fun thing happenin' at Meeple Movers.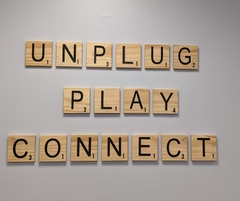 If you're looking to get started playing board games with other gamers in the store, join a Role-Playing adventure or attend a Demo Day, you'll want to head on over to our Game Group page
Are you a GM/DM looking for a place to tell some great stories? We're looking for Dungeon Masters to run campaigns for both new and seasoned players. Take a look at our RPG page.
Wanting to celebrate a birthday, anniversary, graduation or other milestone? Bring everyone together for fun and games with Meeple Movers Board Game Cafe! Celebrate your special day with hundreds of games to play and friendly, dedicated staff to help bring the fun!
Stay connected through social media to learn about all the cool things going on at the Cafe! We always post about upcoming events so if you haven't hit that LIKE button - smash that puppy now... Facebook Instagram.